Native Version:Legacy (< 1.13)Minecraft Versions:
1.8.x
1.9.x
1.10.x
1.11.x
1.12.x
1.13.x
We ended up opting to recode this plugin. Please allow us some time to get that carried out.
Turn a cobblestone, a diamond block, an anvil or a water bucket into a genbucket! !Printable genbuckets!
Video is a little out of date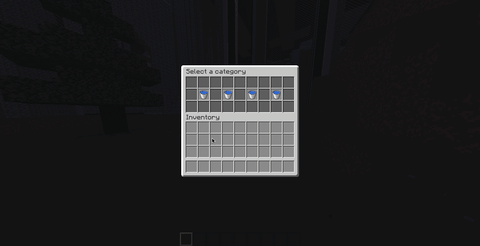 About
EZBucket is an outstanding GUI genbucket plugin and the perfect solution for any server. It allows you to create genbuckets exactly as you want them to be. You can also print genbuckets if the genbucket is a block!
Features
Printable genbuckets (If genbucket is a block)
4 main genbuckets

Horizontal
Vertical - *Can be placed 3 ways
Infused
PsuedoVertical

Admin option
WorldBorder support (automatically enabled)
Automatically cancels gens
Control gens & cancel at any time with a detailed control panel
Option for infinite gens
Configure every single bucket, this means that you can set its lore, name, icon, slot, spawn type and toggle glow-option
Highly customizable GUIs (Look on gif above)
Region support

WorldBorder
Factions & Massivecore
SavageFactions/FactionsUUID
WorldGuard & WorldEdit
GriefPrevention

API
Sponge support
Bulk payments
Easy and highly configurable configs
Low price
Commands & Permissions
Dependencies
Fileconfigurations
Spoiler: config.yml
Spoiler: shops.yml
Spoiler: messages.yml
Installation
Purchase the plugin and download it.
Stop your server and drop the .jar file in your plugins folder. Make sure you have Vault and an economy plugin supported by Vault.
Start your server and voila!
Any purchase made to Songoda is as is. We do not give refunds of any kind after a purchase is made. Forced refunds such as a charge-back, claim, or dispute in an attempt to receive a free plugin or product is prohibited. We take disputes very seriously. If a charge-back, claim, or dispute is initiated we will use legal action against it.
Official Plugin Compatibility: Spigot
1.8.8, 1.9.4, 1.10, 1.11, 1.12, 1.13+