Tested Minecraft Versions:

1.8 - 1.12
Languages Supported:

EN
Contributors:

Neon

GetDown
is a last man standing & arcade minigame. Your goal is to get down to the end of the map(s) as first. During your journey, you can collect
CoinBlocks
, or try your luck with
LuckyBlocks.
After end of all maps, players will have time to
buy items from the shop
and get prepared for
Deathmatch
! At the start of
Deathmatch
, all players will be teleported to the
PVP Arena. Last one standing
is the
winner
!
If you
don't know how
GetDown minigame looks
, check out
gameplay
here !
I am doing my best to help you on my
Discord Support Channel
with any kind of problem you have or with any unresolved question about my plugins. Definitely join it !
Other Forms of contacting me:
This resource is recommended by:

Multi-Version compatibility [1.8.8 - 1.13.2]
Multi-Arena / BungeeCord support
Easy and effortless setup
Translate almost everything to your own language
Fancy in-game Non-Flickering Scoreboard
Join arenas through GUI menu or command
Unlimited maps per arena
Smart arena handling system with automatic resets
NEW Leaderboards:

Parties

Players can create parties to play with friends together !

GUI Arena Editor

Edit everything about arenas with ease !

CoinBlocks & LuckyBlocks

Unlimited CoinBlocks types (Diamond block, Emerald block..)
Lucky, and unlucky rewards with fancy effects
Lucky Rewards:

Heal
Regeneration
Absorbtion
Bonus Coins
Bonus Health
Speed

Unlucky Rewards:

Shop

Full customizable and well optimized shop
Create your own shop categories and items
Supports item enchants

Arena Signs

Smart automatic sign update system with updating also block behind

PlaceholderAPI and MVdWPlaceholderAPI Support

getdownpro_wins
getdownpro_played
getdownpro_most_coins
getdownpro_kills
getdownpro_deaths
getdownpro_pvp_kills
getdownpro_pvp_deaths

Rewards
GUI Mapvoting
Player's statistics:


MySQL / Flat file support
Played games
Games won
Most Coins obtained
LuckyBlocks collected
CoinBlocks collected
Jumping kills
Jumping deaths
PVP Kills
PVP Deaths

Lot of cool in-game effects:

Countdown sounds
Winning fireworks
Titles
LuckyBlock and CoinBlock particles

Starting Kits

Configurable kits permissions and price
Choose if use permission to select kit, or price to pay for kit
Editable kits!
Pre-Set kits:

Coiner - Receives x amount of coins when game starts
Healther - Have x more health during jumping
Lucker - Lucky blocks are for him only Lucky
Jumper - Receives feather falling boots on start
Warrior - Receives wooden knockback sword on start
Ghost - Has invisibility, but also Speed II

Frequently updated resource with support ready for you anytime !
Developer API
Permissions:
getdownpro.* - Permission for everything in this plugin
getdownpro.admin - Admin permission. Allows to reload plugin, start / stop game. Default given to all OP's
getdownpro.create - Permission for creating and setting arenas and managing arena maps
getdownpro.party - Permissions for creating parties. Default given to all OPs.
getdownpro.player - Player permissions, includes join, leave, and using in-game options. Default given to all players.
getdownpro.start - Permission that allows to start arenas. Default given to all OPs.
getdownpro.stop - Permission that allows to stop arenas. Default given to all OPs.
getdownpro.bypass - Permission that allows to bypass using only BuildBattle commands in game. Default given to all OPs.
English
tutorial by DiamondRushXD
Installing plugin to your server:
No other plugins dependencies required !
This plugin will work only on servers with Java 8 and above !
Arena setupping:
Arena setuping is
trivial
for each arena. If you want to setup arena
game length
and other variables such as
MySQL, BungeeCord, Themes
, check out
config.yml
! If you want edit already created arenas, check out
arenas.yml
!
Create arena with /gd create <arena_name>
Set arena lobby location with /gd setlobby <arena_name>
Create as many map as you want with /gd addmap <arena_name> <map_name>
Set start point (Spawn) of each map by /gd setspawn <arena_name> <map_name>
Set end point (Y-Location) of each map by /gd setend <arena_name> <map_name>
Create as many PvP Spawnpoints as you want by doing /gd addpvpspawn <arena_name>
If you made a mistake with creating PvP Spawnpoints, you can easily remove the latest added by /gd delpvpspawn <arena_name>
(Optional) Create arena sign(s) like this:

Line: [gd]
Line: <arena_name>

Just for safety, reload plugin by doing /gd reload
View attachment 319603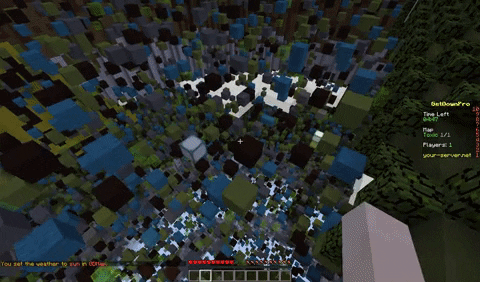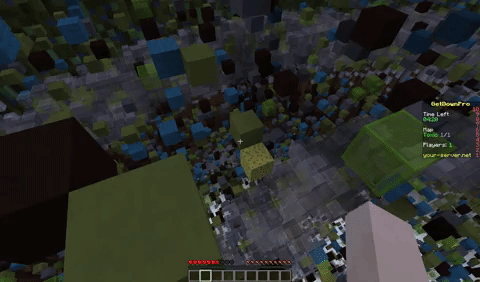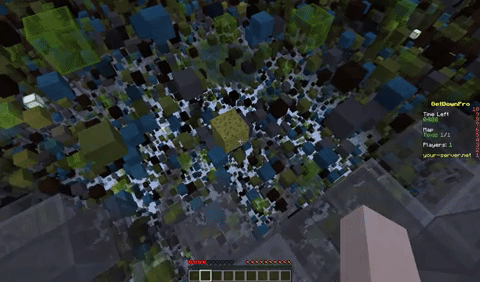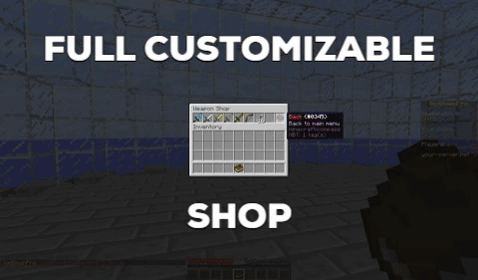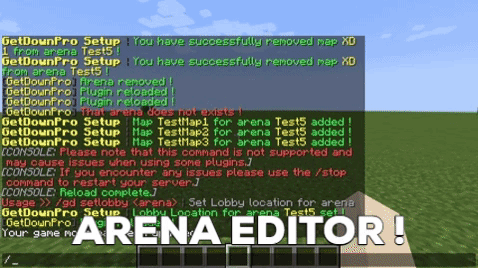 Code (Text):
//Retrieves you list of all arenas
List<GDArena> gdArenas = GetDownProAPI.getArenas();
//Retrieves you get down stats of player (if exists, if not returns null)
GDPlayerStats playerGDStats = GetDownProAPI.getPlayerGetDownStats(player);
//Retrieves you arena in which player is
GDArena playerArena = GetDownProAPI.getPlayerArena(player);
If you have right to download the GetDownPro plugin, you are claimed as "buyer" of GetDownPro plugin.
Refunds/chargebacks are prohibited, as one does not have a right to get a refund for such digital item as it has been used.
One purchase is valid for one (1) Minecraft server, or one (1) instance of a bungee network.
Author of this plugin has full right to change the price of the plugin anytime.
After buying this plugin you will have right to download plugin, and all exclusive content with it
Author of this plugin has full right to change content of this plugin anytime.
More Premium Plugins From Me:
Special thanks to:
@SouTou - First buyer of GetDownPro !
@maxo_SVK - Second buyer of GetDownPro
@ezzyplay - Third buyer of GetDownPro
@mostwantedcz - Fourth buyer of GetDownPro
@Gargas - Fifth buyer of BuildBattlePro
... and to all others who bought this plugin !
Donations:
@Dark_Obscurity - 10.00€ - First donator ! <3
@TheStepan177 - 10.00€
@MarcoLvr - 2.00€